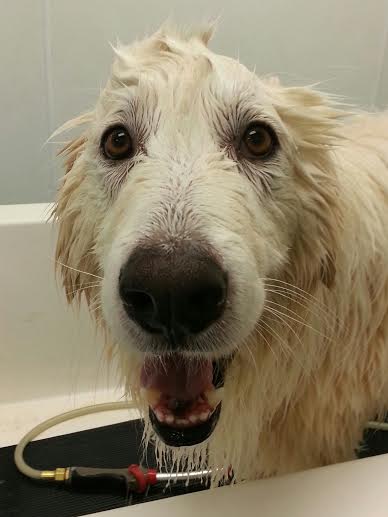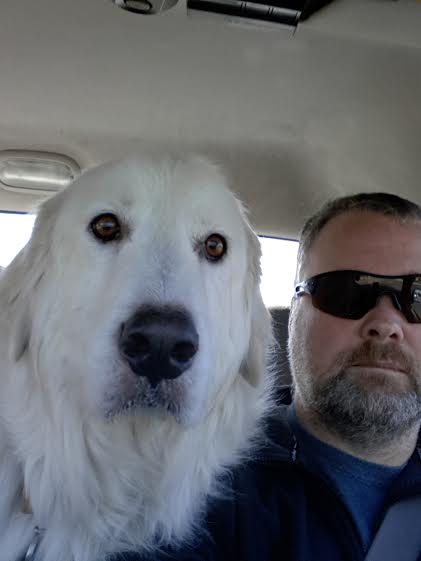 So, here I am.  My name is now Hobbes.  I was found on the side of the road with a broken leg.  After a long stay at the local shelter for something they called a "stray hold", I was finally taken to a kind and loving hospital were they put pins in my leg.  My femur was broken in two places and the bone was split.  To say that hurt would be an understatement!!
It was scary, I will be honest.  But I knew something good was going to come from all of this.  In a still dazed state this really nice couple came and got me from the hospital.  I was taken to a strange house, with lots of strange smells.  At first, I thought this kind of sucked, I was kept in a small area, but my "foster dad" and "foster mom" were always there.  They gave me food (I didn't eat much in the beginning) and water and took me out when I needed to.
Whenever I woke up, they were there.  Alot of the time, they had really good cookies for me.  They said it had "medicine" in it, but it was good!!!
I also got to meet others like me, thru a "baby gate".  My brother Murphy growled at me.  My sister Ciera has a really big nose!  Little brother Riley is half my size.  My brother Max went over the "Rainbow Bridge" soon after I got "home". There was a bunch of sadness around then, but I think I helped make that go away!  Mom and Dad keep talking about me being a "foster fail".  I don't know what that is yet, but if it involves me, it can't be all that bad, can it??
So, here I am.  My leg didn't heal like I, or mom and dad or the Vet wanted, so I got taken back to the same hospital.  I woke up and my leg was gone!!  It must have been bad, otherwise why would I be where I am if it wasn't??  But, ever since my accident, I have not really used my leg anyway.  It kind of held me back.  I would try to play with my brothers and sister, but my leg would get in the way.  Now, I just have to get used to not having the weight and hope that my brothers and sister still want to play!!
So now, my life isn't all that bad.  I have a mom and dad that still love me.  I still get fed and I get really good "cookies"!  Dad and I go to the patio and hang out after he gets home from this "work" thing.  Mom dotes on me and gives me lots of attention when she gets home from this "work" thing as well.
I am going to have dad post some pics of me, at least the ones of me not drooling all over the place!!  So, for now, I am going to take a nap.  I am sure I will need to bark at leaves, birds, trees or any other thing that looks slightly sketchy later on!!
Hobbes